AP Portal Document Processing Software
Elegantly Simple Accounts Payable Software
Say goodbye to manual data entry and leverage a more intelligent solution to automate your invoice processes to save you time, money, and keep you organized.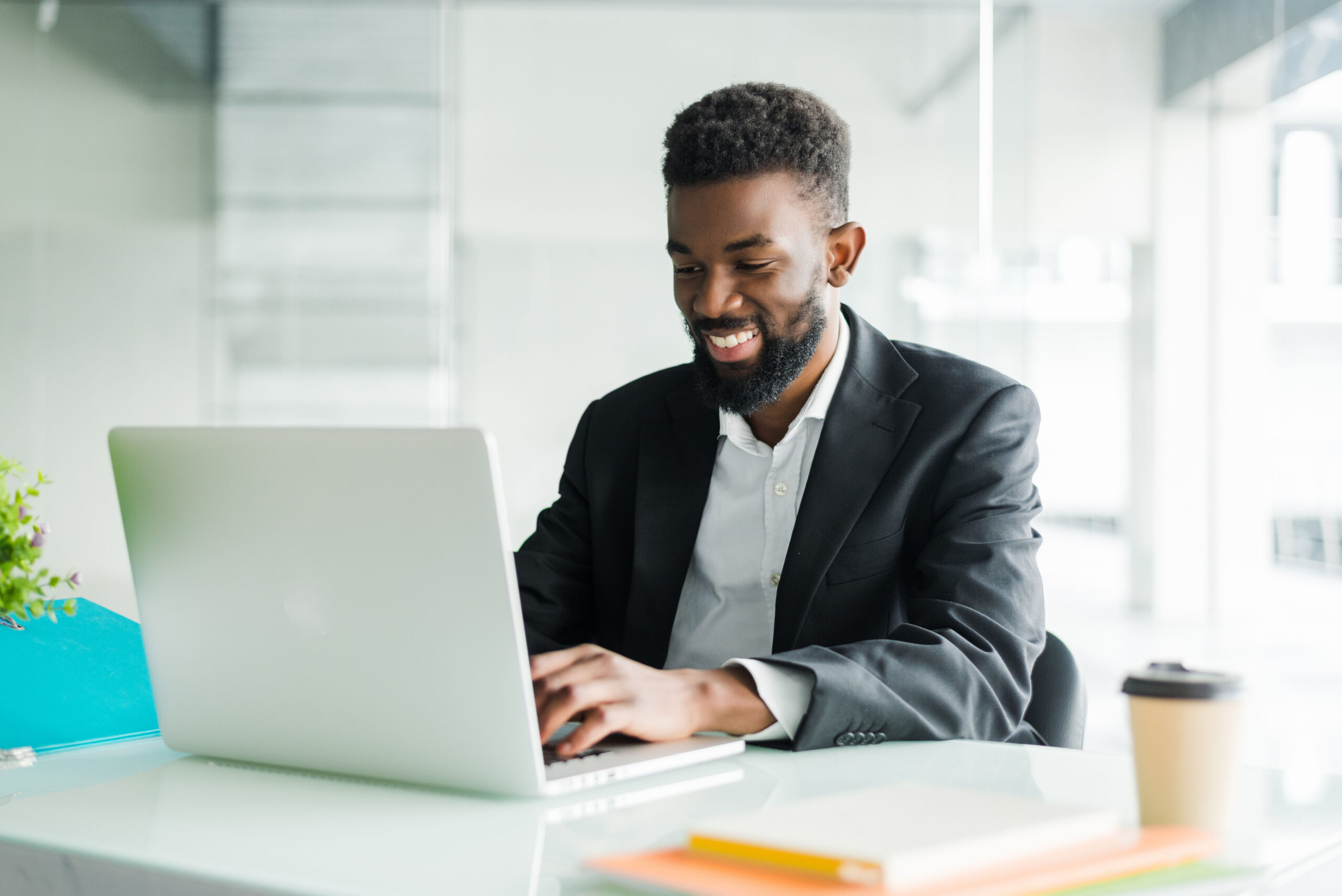 More Organized. More Accurate. More Flexible.
Work Effortlessly and More Accurately
Streamline invoices with our intelligent software solution and process more invoices each period with 99.9% accuracy to free your team from those costly errors.
Customize Your Configurations
No matter what you want your approval process to look like or whichever ERP integration you need to integrate with, our application will be built to adapt to your processes.
Manage Simpler, Whenever, Wherever
Digitally formatted invoices all in one centralized platform. We make it simpler to trace, track, and manage just that more efficiently.
Your Automated Solution
Don't believe us yet? Here is a video that elaborates how AP Portal is beneficial for you and your team.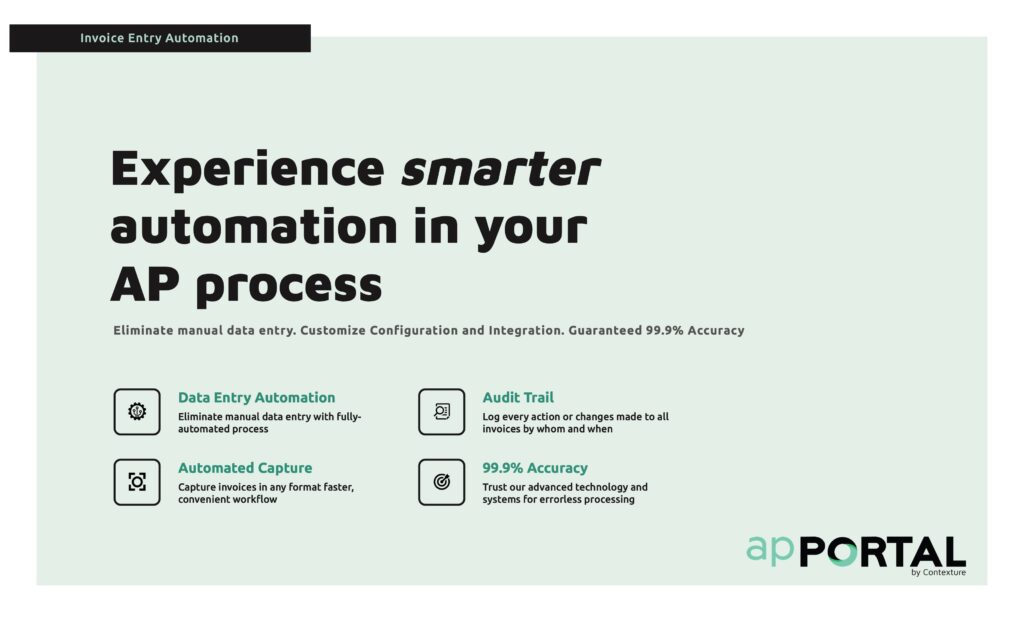 The AP Portal eliminates the need for manual data entry. It allows great user control, and works effortlessly and accurately to assist with data entry, managing your accounts, and more.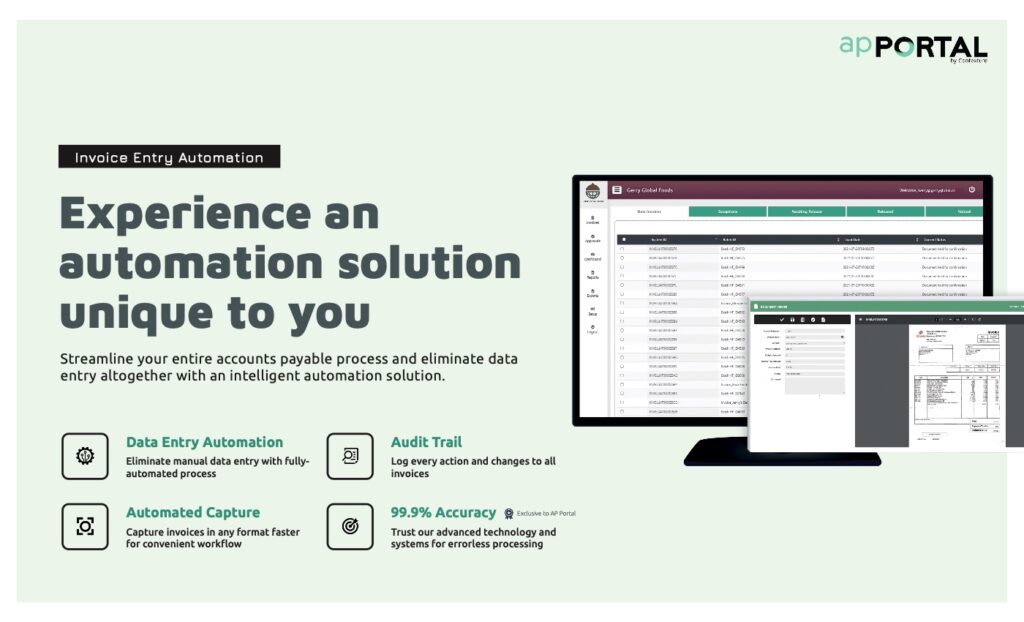 Manually processing invoices can costs businesses between $12 – $40 per invoice. See just how much on average businesses can be saving by switching to AP Portal.
Your AP Portal Features
Discover our smart, powerful features to truly automate your AP process and streamline tasks like never before.
ACCURATE RECOGNITION
Powerful OCR technologies to extract all invoice line items with precision accuracy.
QUALITY ASSURANCE
Invoice error detection spots errors and forwards exceptions to designated approvers for review.
USER PERMISSIONS
Set permissions and designated users to manage and approve payables simpler and more efficiently.
ORGANIZED INTERFACE
View, find, trace, and approve invoices within a clean, user-friendly interface for a smoother workflow.
UNLIMITED STORAGE SPACE
The limit does not exist with all you invoices stored digitally in a secure and centralized location.
AUDIT LOGS
Full audit trail to keep track of every action on all invoices processed through the system.
FLEXIBLE INTEGRATION
Seamless integration of existing ERP's and/or other software applications (e.g. Sage, Quickbooks, and more).
AUTOMATED CAPTURE
Streamline multiple invoices all at once from any format into a single flow.
AI + MACHINE LEARNING
Advanced smart technologies learn and understand your invoicing processes to recognize data faster and more accurately over time.
INTAKE INVOICES IN ANY FORMAT
Streamline multiple invoices all at once and from any format into a single flow while enjoying lightning speed invoices per minute.
Pricing Plan
That's right, it's just $1 per invoice!
At just one dollar per invoice, businesses can benefit from the true value of AP Portal saving up to 90% versus processing invoices manually.
Not sure if AP Portal can fit your business needs? We always work with unique clients to create unique customizations. Talk to one of our experts to see how the more you automate, the more you can be saving.
The Essentials
$1
per invoice
What's Included right away:
Invoice template creation
Targeted data recognition
Pre-authorized invoice approval process
File preparation for ERP exporting
Custom invoice configuration and testing
Ongoing client support and training
Case Study
Freson Bros.
Founded in 1955 as a small butcher shop, Freson Bros. has grown to become the largest family-owned independent grocery chain in Alberta.
Since its humble beginnings, the grocery chain opened and operates 16 stores across the province–each location with its own accounts payable processes along with their own unique interactions with purchase vendors.
The Power of Collaboration in AI Automation
The era of intelligent automation is here.
Experience truly smart AP automation with Artificial Intelligence and Machine Learning technologies.
AP Portal evolves to learn and understand your AP processes along with identifying anomalies more effectively and more accurately while further developing the ability to recognize your vendors and match POs. Combine that with an AP Portal team dedicated in ensuring quality assurance of your invoices, and you have a guarantee of 99.9% accuracy in your AP process.